When the chips are down, you push harder. Here's what we can learn from India's historic cricket series win!
Who would have thought I would write an article about cricket! I have never been a big fan of the game. The only time I have been a fan is when India played Pakistan. That's when all work stopped, everyone was glued to their tv screens and we all behaved in ways we cannot really explain. Just pure joy and exhilaration for a few hours! In India, cricket is almost like a religion. Some cricket players are worshipped more than the Hindu gods. I don't watch cricket anymore. My husband is a loyal fan of the Indian cricket team despite their many struggles. He has always been a loyal fan of ALL his teams.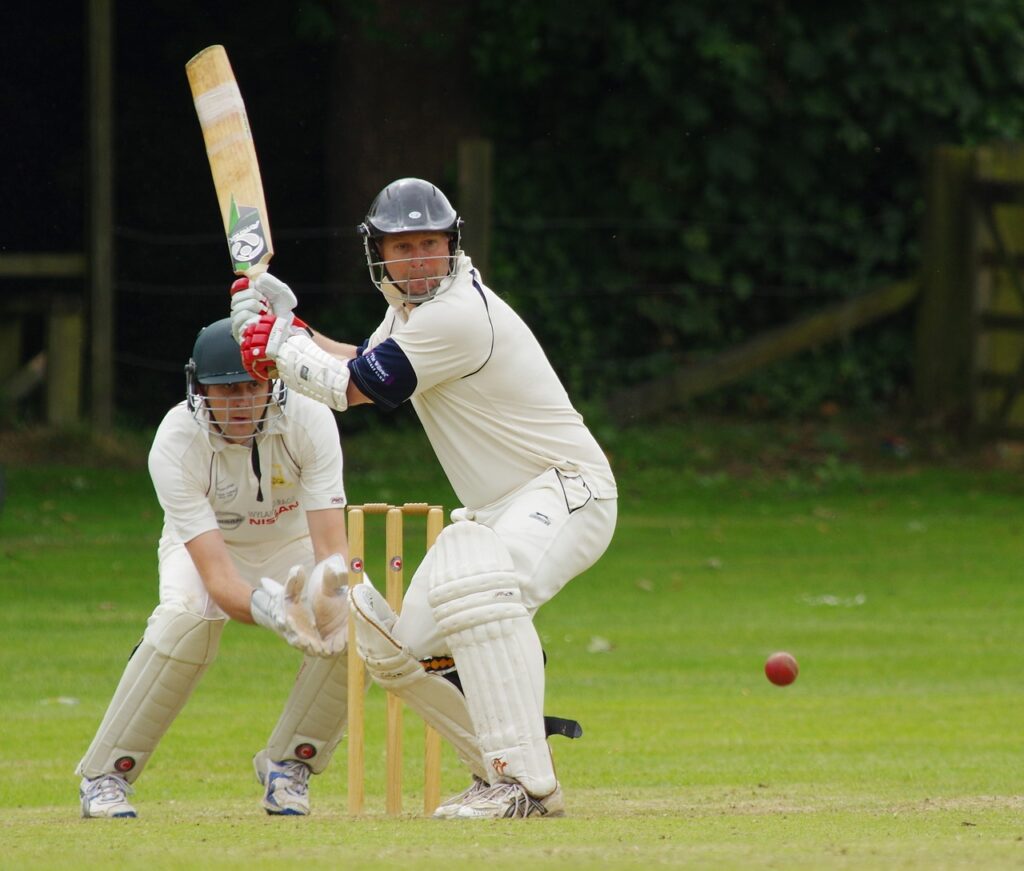 Last night, I was woken up by loud cheering and laughing noises coming from our living room. It was close to midnight. I walked into the living room to find my husband smiling ear to ear, talking on the phone with his brother, saying "Unbelievable" repeatedly. Turns out, it was a historic win for India and one that will be talked about for generations to come. So I was intrigued and had to learn more.
Below are (what I believe) a few things we can all learn from this historic win. I will link some sports articles at the end of this article if you are interested in the facts of the game. I will skip the details as I am not the best source to talk about cricketing stats.
Failure is essential for success: India suffered a humiliating defeat against Australia in the first match. At this time, everyone had pretty much written them off. They were expected to be whitewashed.
9. Defy what everyone believes you are capable of doing: Everyone including the Indian press, supporters had given up on any chance of India winning the series. Everyone was quietly hoping to minimize the humiliation of a loss this time. This team defied what everyone else believed. They believed they could win. They weren't going down without a fight. It is very important to NOT allow the naysaying to become your reality.
Grit > Talent: India lost more than half the team to injuries. The A and B teams were unavailable due to unforeseen circumstances. So the C team essentially stepped up to win the game. This has never happened in the history of Indian cricket. We have been conditioned to believe that ONLY an A-team can win games. That myth was shattered with this win.
Every team needs A, B, C players – India played the most number of players in this test series. About 20. On average teams only played about 18 players. What this shows us is the power of diverse teams with a broad spectrum of abilities. I am so sick and tired of hearing about 'rockstars'. Rockstars don't win games alone. The team does. You never know when a team member will step in and prove essential to the team.
You don't need star players to win games. Virat Kohli was MIA. If you don't know who he is then you have been living under a rock. He is a GOD. In other words, the star player, the celebrated person on the team. He is also the Captain of the team. Virat left the series at a crucial time because he chose to be with this wife to welcome their new baby. I think this win has demonstrated that you don't really need your star players to win games. In fact, the more important question we should be asking ourselves is – do star players actually end up harming a team's performance?
Father before team captain: There was total outrage when Virat announced his departure from the test series. He had chosen to go on paternity leave. Are you f***ing kidding me? I couldn't believe it. The captain of the Indian cricket team, a celebrated national hero has chosen his family over the country. Insane. The backlash and hatred targeted at both him and his celebrity wife were sickening and painful to witness. There has never been a player who has chosen his family over the team. I applaud Virat's actions as I believe he has set a precedence for being human in a country so obsessed with this game. I think it's an important message to send to the cricket and fame-obsessed younger generation that it's is absolutely ok to choose what's important to you. It is ok to be a father first then captain of the team.
True leadership is what happens when you are not around. Some might say Virat was selfish to step away from his game to be with his family. Some might say he was wrong to abandon his teammates in this way, but true leadership I believe is the ability of a team to be high functioning especially when your leader is not around. To Virat's credit, he is not just a star player. He is a disciplined and hard-working athlete. He is a great leader who advocates for his team. If your team falls apart when you are not around, then your leadership skills are in question. True leaders lead their teams into becoming self-sustaining. Your job as a leader is to make yourself obsolete. That's what true leadership is.
The real unicorns. In silicon valley, the term 'unicorn' is used to describe a startup valued at $1Billion. In real life (I mean the life outside of the silicon valley bubble we all live in), I believe the unicorns are the ones who rise from all kinds of adversity, who rise above people's expectations, who step in, step up in the most unexpected way. 23 year old, Mohammad Siraj is one such unicorn. He is the son of a rickshaw driver from Hyderabad. His father passed away while he was in Sydney for the test series. He was unable to attend the funeral due to covid restrictions. He was subject to great humiliation at the hands of Australian fans who harassed him during play with abusive and racist language. Siraj finished the series as a leading wicket-taker! That's what a real unicorn looks like.
The juxtaposition of perceived strength vs perceived weakness: What is most interesting about this win is the contrasting image of the perceived strong players who succumbed to injuries vs the perceived weak players who with sheer grit and determination won the game for the team and for their country. So why is it that we keep allowing our perception of people to get in the way of judging the outcomes of their actions? In my work, I find this to be a fascinating phenomenon. People with disabilities are perceived to be weak. So-called able-bodied people are perceived to be strong. We are so eager to judge outcomes led by perception. The reality is far from it. I hope we can operate from a belief system that allows every human to realize their full potential without being perceived as strong or weak. That's what the India team has proven to us. You don't have to be mighty to win at something!
David and Goliath: I think you know who's who here. The fit and fully functioning Australian team was taken down by a team of C players many of whom had never played in a test series before. Many of them were players on the bench, young, inexperienced and I am sure, extremely nervous to face the big, bad, and very aggressive Aussie team. How many of us have faced Goliath's in our lives and thought, 'I can take him down? If you have heard the story, David was able to defeat Goliath not by sheer strength but with a combination of wit and grit. So next time you wonder if you can go up against a big, badass opponent, think of what you possess vs what you don't. That might be a game-changer. It was for India!
Learn more about us, The Accidental Ally https://theaccidentalally.com/about-us/.
References: